What Theatres & Patrons Say About GoTheatrical
The Bell Shakespeare Company
The Bell Shakespeare Company has been delighted to have The Captioning Studio provide theatre captioning for its productions. The Go-Theatrical! technology has impressed us greatly as it offers features not found in theatre captioning systems used elsewhere in the world. We would certainly recommend The Captioning Studio's theatre captioning service and technology for the delivery of a high-quality theatre captioning service.
Lynne Emmanuel, Marketing Manager, The Bell Shakespeare Company, 2006.

Merrigong Theatre Company
I am really pleased to be able to offer this captioning service to the Wollongong community. The GoTheatrical! system is the best solution I have seen and I believe it will rapidly become a standard feature in venues across Australia.
Simon Hinton, Merrigong Artistic Director/CEO, 2006.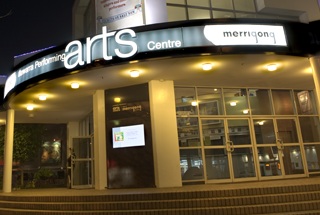 Arts Centre Melbourne
Arts Centre Melbourne has worked with The Captioning Studio for five years to bring live performance to patrons with hearing loss, with great success. Their GoTheatrical technology formed an integral part of our award-winning captioning trial in 2008 and was the clear favourite with audiences – it provides clear, accurate and timely colour-coded and justified text to allow instant understanding.
The Captioning Studio is now Arts Centre Melbourne's provider of choice for making theatre more accessible.
James Dipnall, Manager, Visitor Services, Arts Centre Melbourne, 2007.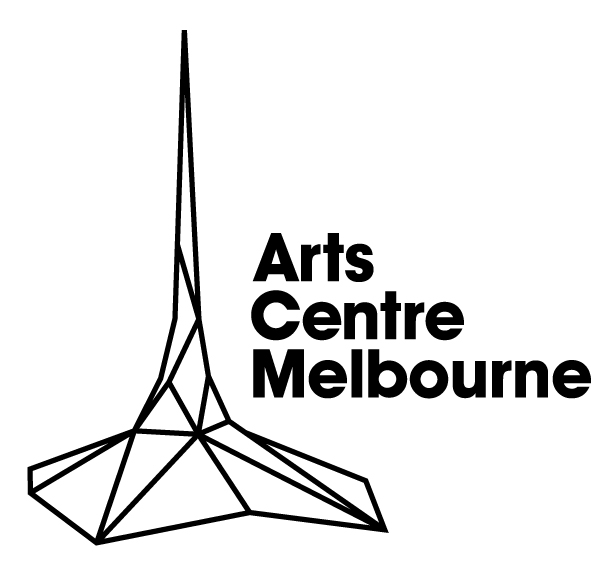 Andrew McKinnon
Theatre should be inclusive. By offering the Go-Theatrical! service, we make theatre accessible and enjoyable to so many people who would not otherwise attend.
Andrew McKinnon, Theatre Producer.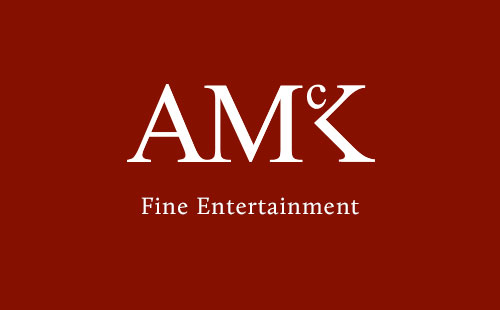 Canberra Theatre Centre
We wanted to gauge how many people use captions, so I stood at the back of auditorium and I was amazed just how many people were turning their heads to look at the screens. Patrons frequently call us after a captioned performance to enquire about 'more performances with those screens'.  GoTheatrical! has been an incredibly successful access initiative.
Gill Hugonnet, Programming Manager, Canberra Theatre Centre.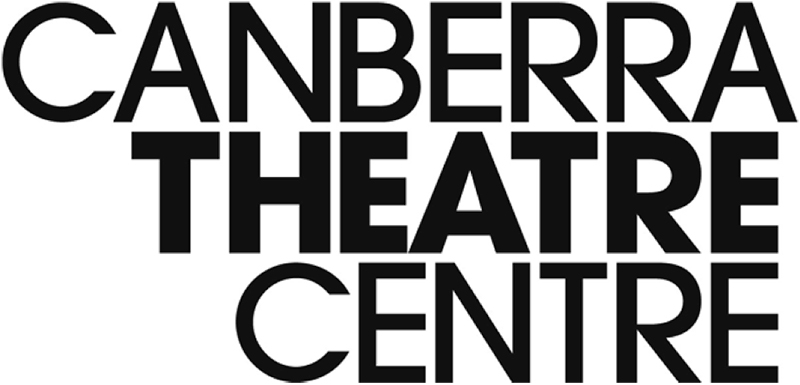 Canberra Theatre Centre
The Captioning Studio embraced the challenge of providing theatre captioning and developed their own patented theatre captioning system, which has proved to be superior to other theatre systems used across the country. The Captioning Studio pride themselves on providing the highest quality service and both Canberra Theatre Centre and The Captioning Studio have received a number of awards that recognise this service. But most importantly, the community, both deaf and hearing impaired, has embraced the service as well as the broader audience.
Canberra Theatre Centre is recognised by theatre venues, peak disability service bodies and theatre companies as a 'Best Practice Model' for other performing arts centres. These successes can be largely credited to our successful partnership with The Captioning Studio. Live theatre timeframes are non-negotiable. The curtain must go up at the scheduled start time. The Captioning Studio have always delivered and have had no problems in working in this unique atmosphere.
The Captioning Studio have worked seamlessly within the theatre environment working across the board with theatre staff from management to technicians as well as with the production companies, backstage crews and performers.
Emma Dykes, former Programming Manager, Canberra Theatre Centre.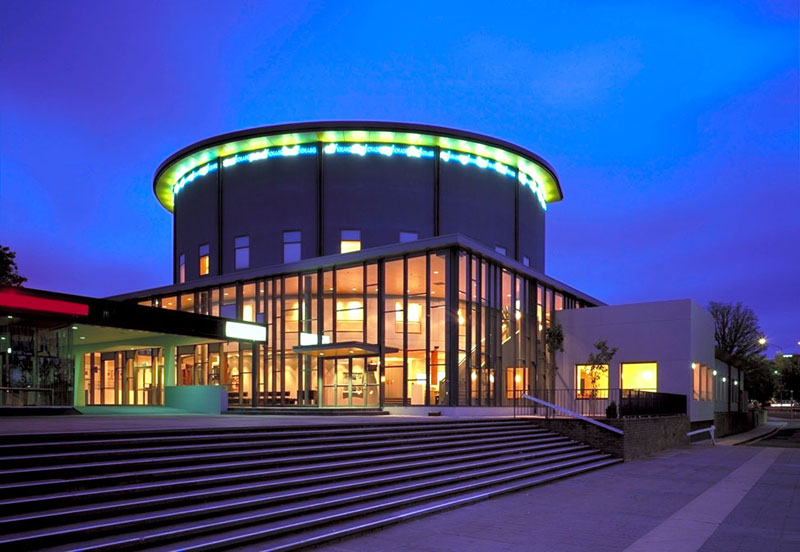 Glen Street Theatre
While the captioning experience at Glen Street benefits all theatergoers, it is particularly designed for audiences with hearing impairment and people for whom English is a second language so they can access both the sights and sounds of live performance. The captioning service is offered on selected Glen Street Theatre performances and is displayed on one or more screens in the auditorium to complement a number of accessibility initiatives already in place such as wheelchair access and hearing loops. The new theatre captioning technology displays performance text in its entirety including actors' dialogue, ad libs, asides, song lyrics, musical descriptions and all other sound effects. Glen Street Theatre is honoured to receive this award and continues to work tirelessly to bring the world of theatre to as many community members as possible.
Dick Persson Warringah Council Administrator in a Media Release following Glen Street Theatre winning the Best Event Captioning Award for its captioning service.

Canberra Theatre Patron
Being able to attend captioned performances has changed my life. Not only can I follow the dialogue but I can follow the lyrics of songs too, something which I hadn't been able to do for a long time.
Now-Subscription Ticket Holder & Hearing Impaired Patron, Canberra.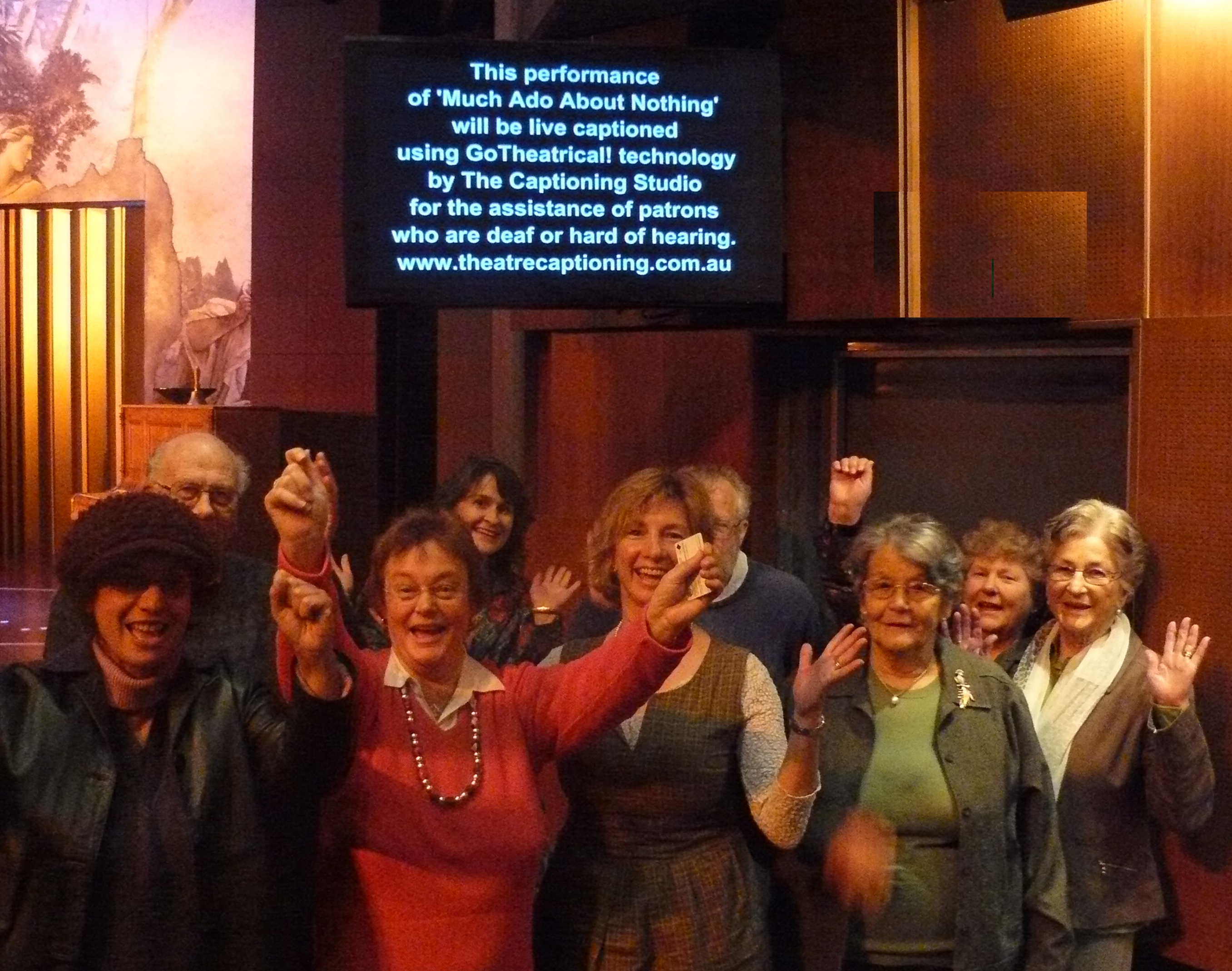 Margaret Robertson
I had been really impressed with my first captioning experience at the Royal Shakespeare at Stratford a few years ago and had been disappointed with other experiences until this one – the GoTheatrical! captioning of Scarlett O'Hara At The Crimson Parrot at the Arts Centre in Melbourne. It was just as good.
Margaret Robertson, hearing impaired patron, Melbourne.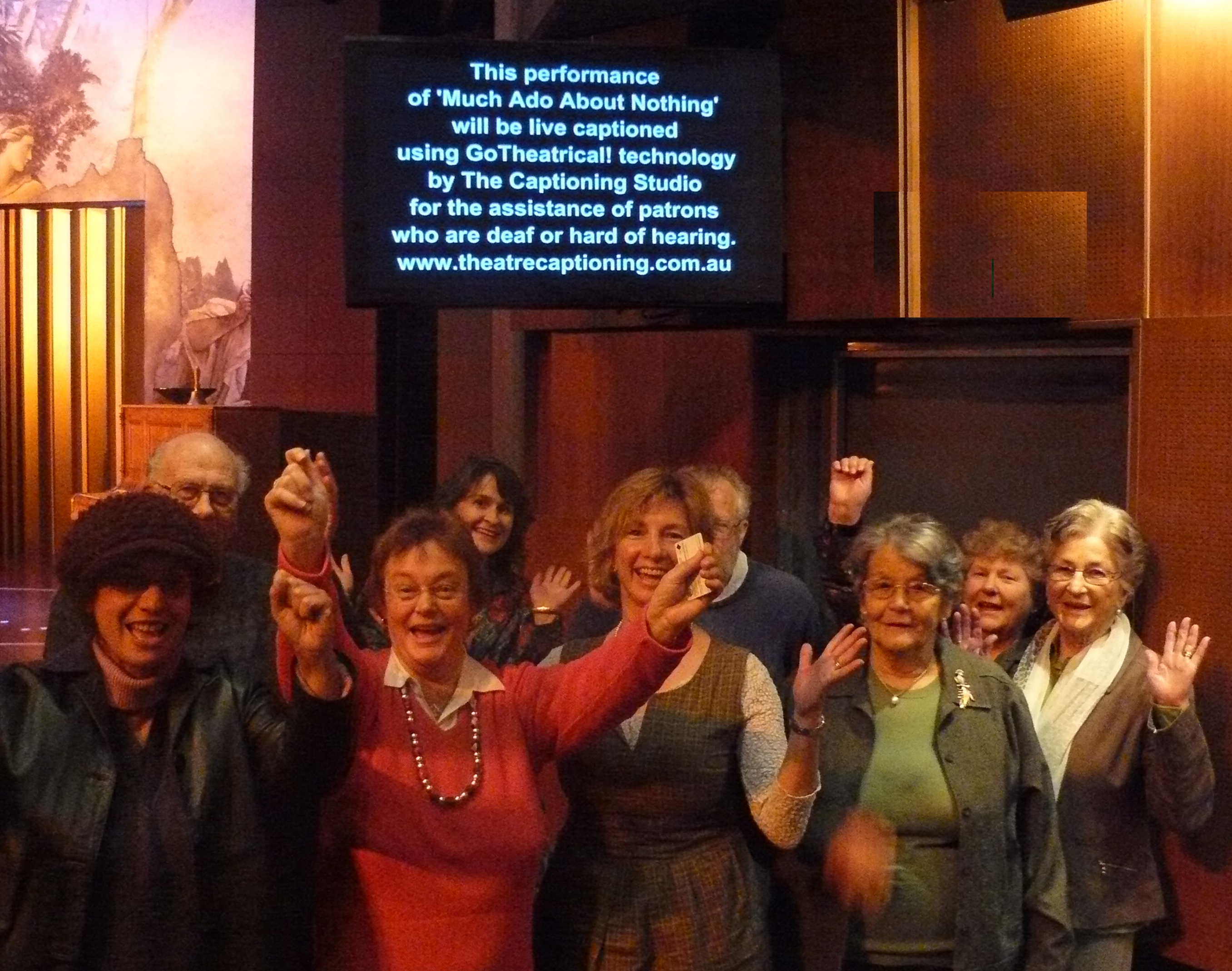 Ms Suzanne Mitchell
I just thought I'd let you know how very much I enjoyed attending the captioned performance on 26 February. I was just so delighted to be able to attend live theatre again. I thought the captioning was 100%! Thank you for the time and effort you so obviously and enthusiastically give to an area much neglected.
Ms Suzanne Mitchell, hearing impaired patron.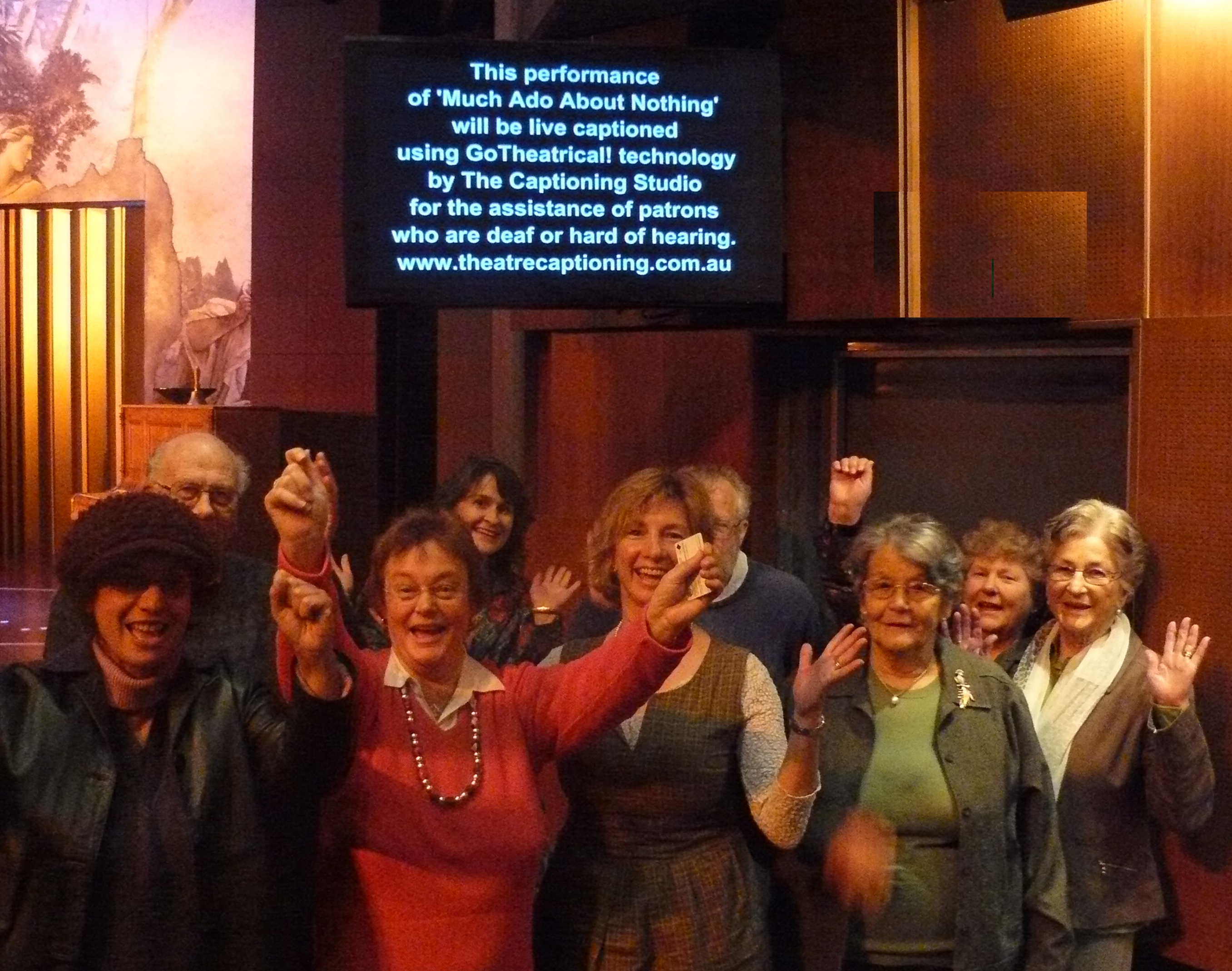 Better Hearing Australia
I would like to thank The Captioning Studio for producing the live captioning at the Playhouse Theatre in Canberra on Saturday. Fifteen of my Better Hearing Australia Canberra group members, all who have a hearing loss, attended and had a wonderful afternoon. Many of my members had not been to the theatre for years because they could not hear well enough to follow the dialogue.
I even noticed my friends who have good hearing looking at the captions now and again when they missed what was being said, so we all benefited by having the live captions. I look forward to many happy hours enjoying live theatre again this season at the Playhouse Theatre. Thank you to The Captioning Studio and The Canberra Theatre Centre!
Ms Sue Daw, President, Canberra Division, Better Hearing Australia.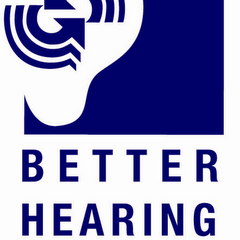 Ms Rosslyn Werner
Oh, woe is me!
But hark! In Canberra recently,
On yonder wall did I see
A billboard
Extolling a show – for me!
Live theatre with captions?
Can it be?
This surely was something that
I must see.
For the first time in years, I can honestly say I didn't miss a single word of a performance, thanks to captions. And I now understand more about Shakespeare's play than I ever did. How can this be? With the magic of captions, theatre came alive and accessible again.
Ms Rosslyn Werner, hearing impaired patron, SA.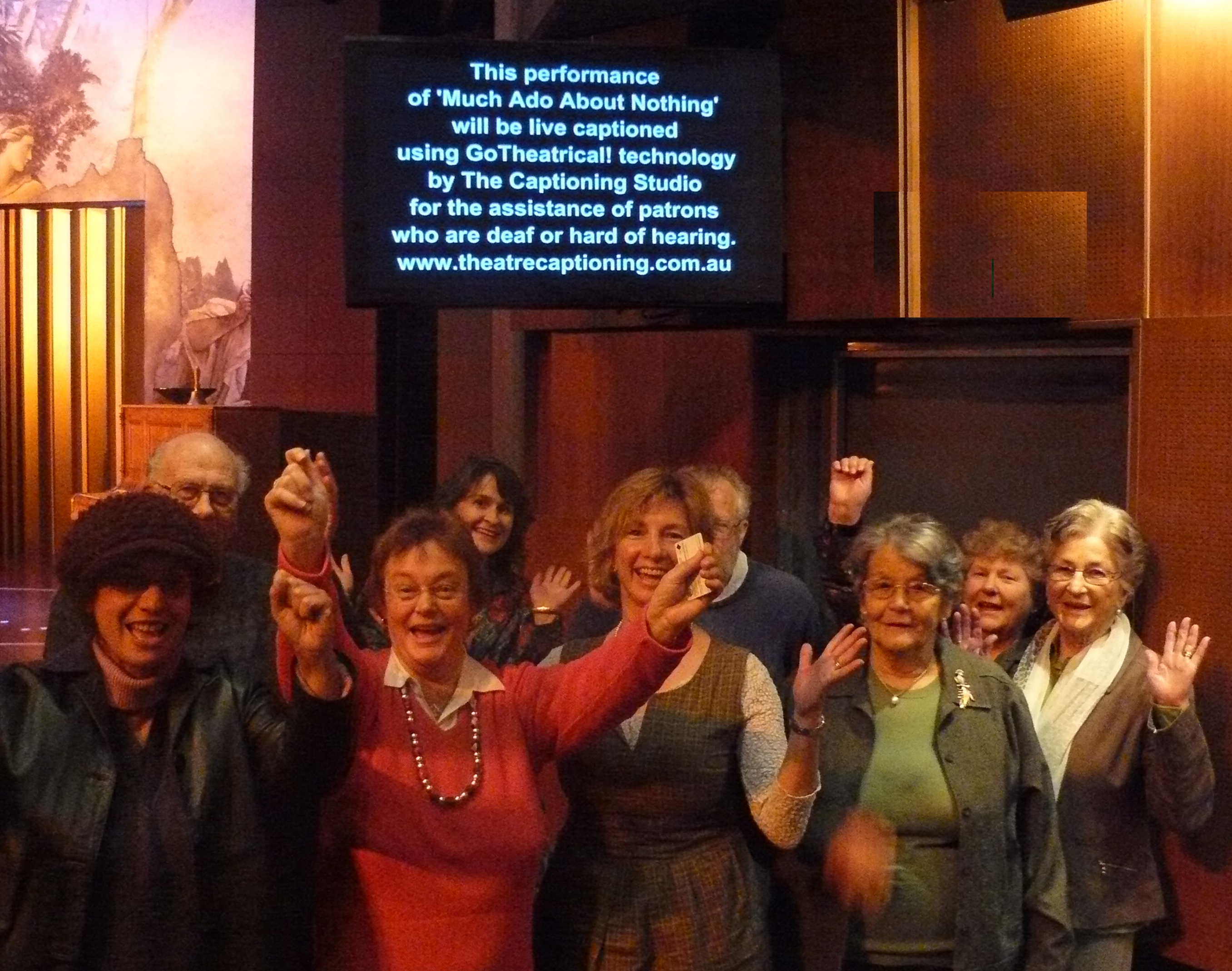 Karen Dempsey
We were very fortunate to have our beautiful Civic Theatre selected for a live captioned performance of Andrew McKinnon's production of the highly acclaimed Dickens Women at the Civic Theatre in October. The theatre was packed and it was not only the hearing impaired people that loved the captioning but other members of the audience as well who may have had some difficulty with some of the pronunciations and accents. The live captioning was excellent, thanks to the wonderful work of The Captioning Studio. We have heard that the Civic management was so impressed that they are hoping to offer more captioned performances in the near future.
Karen Dempsey, hearing impaired patron, Newcastle.